Iconic Jack Herer Head Shoppe in Portland To Close Mar 31st, 2017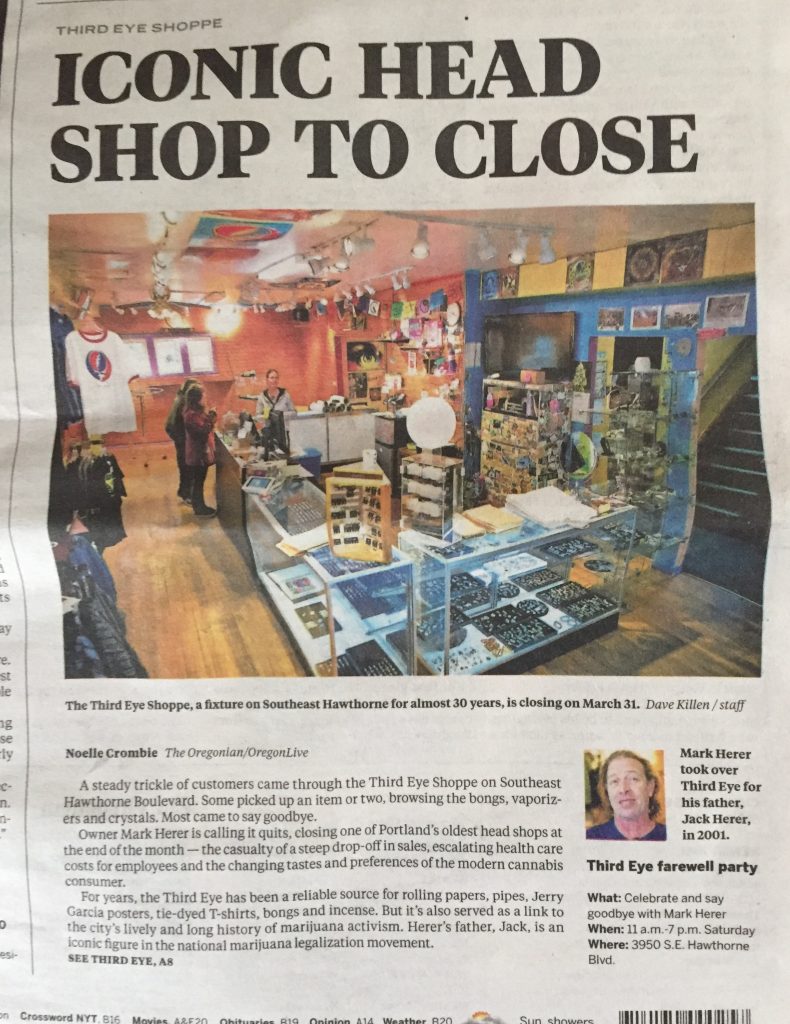 Times are a changing. We honor Mark and his father Jack Herer for their continued contribution to the Cannabis Movement and industry all these years.
I was close friends with your Father. May your future be Blessed And www.lifersthemovie.com share an interview from you next weekend while I am visiting PDX !!!.
Hemp,Hemp,Hooray!!!
Rawmaste™ Productions & Goods
Jeff Eichen 360-774-2235
www.lifersthemovie.com