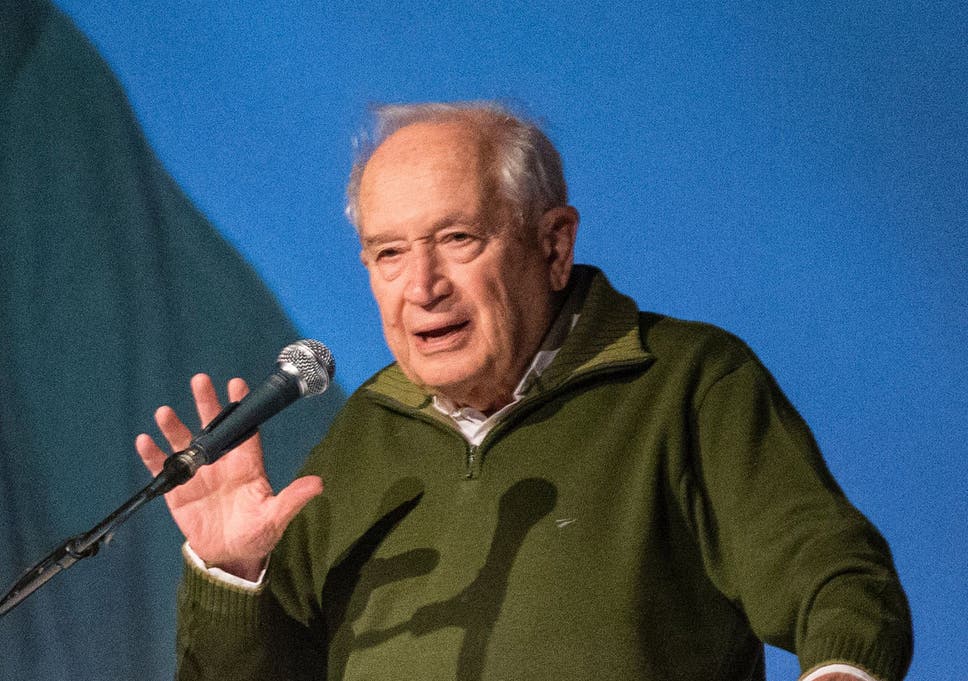 Raphael Mechoulam discovered THC, the psychoactive substance found in cannabis
The professor considered the grandfather of medical marijuana research has spoken of his lifelong fascination with the chemistry of the
cannabis plant – and revealed he has never smoked a joint.
Raphael Mechoulam, a professor at Hebrew University in Jerusalem, started studying cannabis in the 1960s.
He discovered the plant's two psychoactive substances,
tetrahydrocannabinol
(THC) and cannabidiol (CBD), which are now being investigated
by scientists hoping to create new treatments for conditions including pain, cancer and inflammatory diseases.
The 86-year-old told Culture magazine he had unknowingly broken the law when the police gave him hashish to use in his first experiments,
but later received samples from Israel's Ministry of Health.
"I have never used it," he said. "As I did research and we had an official supply of cannabis, obviously if we had used it for non-scientific r
easons if people had come to know about it that would have stopped our work. Basically, neither I nor my students were interested."
Professor Mechoulam's work also identified the brain's endocannabinoid system, which plays a role in mood, memory and the sensation of pain.
But by the birth of the hippie era later that decade, marijuana use was widespread and NIH representatives flew to Israel to find out about his work.
"At that time we had isolated the main component of cannabis, THC, in a pure form," he told the magazine.
THC we gave him. He may have smuggled it into the US, I don't know."
Currently there is one licenced cannabis-based medicine in Britain, designed to reduce muscle spasms in people with multiple sclerosis (MS).
The mouth spray, called Sativex, contains two chemical extracts taken from the cannabis plant – tetrahydrocannabinol and cannabidiol.
Sativex was licenced for use in the UK in 2010, but is not usually available on the NHS in England as it is deemed too expensive. It is, however,
available to MS patients in Wales.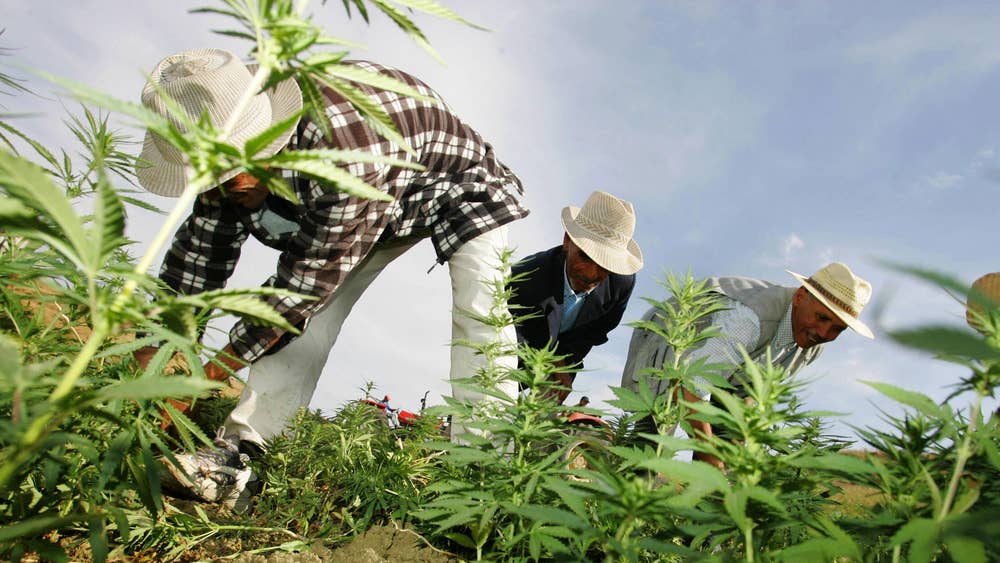 Professor Mechoulam said he is now officially retired but has been provided with the necessary facilities to continue ]
working at his university if he chooses to.He is also a consultant for the Ministry of Health in Israel, where
medical marijuana is approved and regulated for around 27,000 patients.