New Fight With DEA And CBD Producers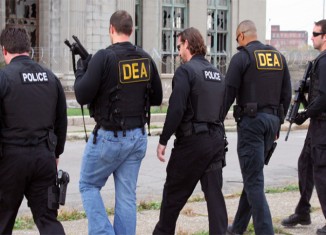 The battle between the DEA and the Hemp Industries Association was brought back to life after the change last week. Marijuana advocates believe that since hemp isn't called out under the Controlled Substance Act, it's legal. The HIA stated, "Cannabidiol is not listed on the federal schedule of controlled substances." The DEA believes it is since it comes from the same plant.
Executive Director of the Cannabis Business Alliance, Mark Malone states, "This is a huge step backwards for cannabis prohibition and especially for patients who live in states without established medical cannabis laws."
Manufacturers of CBD products are battling back. Dr. Titus said, "The ninth circuit court of appeals has conclusively held that hemp products such as those marketed by the company [Medical Marijuana] which are derived from the part of the cannabis plant, which is exempt from the controlled substances act is legal for import from Europe." Dr. Titus believes the products are legal.
Courts ruled that hemp was not a schedule one drug and that the DEA had no right to control it. It also said that hemp was legal to import and sell in the United States. The DEA said it came up with the new internal drug code for extracts of cannabis as a more accurate way to track scientific research on it. Baer stated, "Creating an internal record keeping system allows us to distinguish the extracts from other parts of the cannabis plant and ultimately makes our work more efficient."
The CBD producers believe the DEA is overstepping the line ( Jeffy Fresh Approves this Message☮). New laws cannot be created by the DEA, they can only crack down on laws that already exist created by Congress. Consequently, by making an administrative change they can then include a product that hadn't been incorporated before.
"Lifers": Free the non violent prisoners and Free the Plant!!!