… Lifers the Movie says lets End Prohibition Now!!! This model will assist us in our quest for Clemency for each and every last PLANT-Prisoner in Jail for Life for a Non-Violent crime. It's Time Folks. Pray-tuned for Obama's final days and decisions…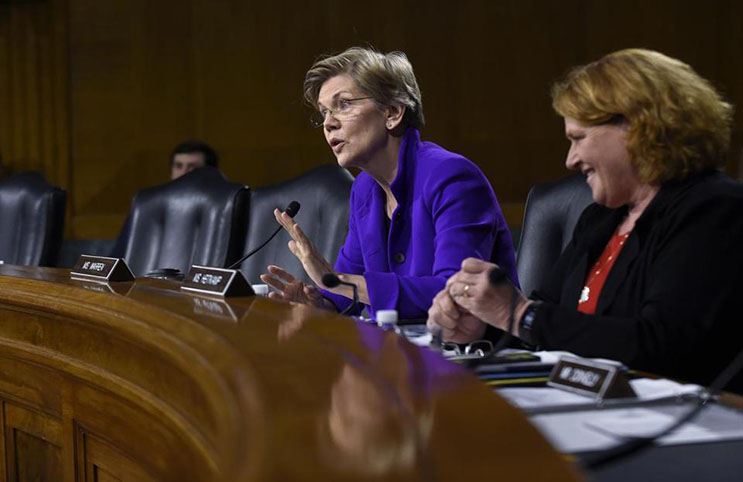 As marijuana shops start to sprout and grow within states that have legalized the drug, they face a critical stumbling road block – lack of access to the kind of routine banking services other businesses take for granted. U.S. Sen. Elizabeth Warren, a Massachusetts Democrat, is making a solid attempt at making an effort to ensure vendors working with legal marijuana businesses, from chemists who test marijuana for harmful substances to firms that provide security, don't have their banking services taken away.
It's part of a much bigger plan as well as an effort by Warren and others to bring the burgeoning $7 billion marijuana industry in from a fiscal limbo she said which forces many shops to rely solely on cash, making them tempting targets for criminals. After voters in Warren's home state approved a November ballot question surfaced in regards to legalize the recreational use of pot, she joined nine other senators in sending a letter to a key federal regulator, the Financial Crimes Enforcement Network, calling on it to issue additional guidance to help banks provide services to marijuana shop vendors.
Twenty-eight states currently to date have legalized marijuana for medicinal or recreational use. Warren, a member of the Senate Banking Committee, said there are benefits to letting marijuana-based businesses move away from a cash-only model.
"You make sure that people are really paying their taxes. You know that the money is not being diverted to some kind of criminal enterprise," Warren said recently.
"And it's just a plain old safety issue. You don't want people walking in with guns and masks and saying, 'Give me all your cash.'" A spokesman for the Financial Crimes Enforcement Network said the agency is reviewing the letter.
Lifers is keeping an eye on the change over and is dedicated to seeing the end to Prohibition, Clemency, Reform, Restitution and our rights and freedoms upheld.
Blessings, Jeff Eichen January 10, 2017