Here's where you can follow the adventures of Jeff and the "Lifers" team. More info will be coming soon. Thanks for visiting.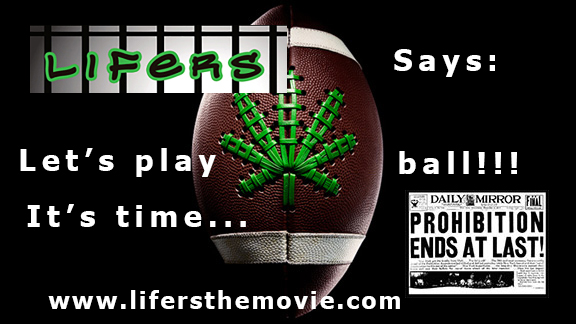 As you all know lifers are now being freed from prison very slowly. It is my intention through interviewing these beautiful people while still behind bars without parole, to bring the awareness to the public that this has got to stop.
We call them "Plant Prisoners" 
No one should be in prison next to a Raper or somebody who has committed murder for a PLANT.
"LIFERS" is  Actively seeking sponsors to join in our cause please contact us
November 18, 2016
Drug Policy Alliance
Jeff,
This was our worst nightmare.
The Don has picked Jeff Sessions to be the next Attorney General.
It really couldn't get any worse.
Over these last four years we've made great gains across the political spectrum toward treating drug use as a health issue, not a criminal one. Jeff Sessions will try to dismantle all that.
Jeff Sessions is a drug war extremist. There's really no way around that.
As a U.S. Senator from Alabama, Sessions called for increased federal marijuana enforcement, and said "good people don't smoke marijuana." He once joked that his only issue with the Ku Klux Klan was their drug use. He was even denied a federal judgeship 30 years ago, by a Republican-controlled Senate, for racist views.
Get ready for raids on marijuana businesses. Get ready for militarized, Reagan-era drug war tactics.
We can't let this stand.
The Drug Policy Alliance and our allies will fight Jeff Sessions' nomination in the Senate tooth and nail. He won't be nominated until Donald Trump takes office and the new Congress is in session. But with only six new Senators taking office, we must start fighting now.
Tell your Senators to oppose Jeff Sessions for Attorney General.
This nomination makes it clear that the new administration will be an enemy of drug policy reform, and we'll be fighting to defend our hard fought victories for the next four years.
You can help us fight any and all attempts to expand the drug war by becoming a sustaining member today. We're going to need all the help we can get over these next four years, and just $10 a month will go a long way.
We will fight to preserve everything we've gained, and we'll never stop advocating for drug laws grounded in science, compassion, health and human rights.
Sincerely,
Bill Piper
Director of National Affairs
Drug Policy Alliance
November 15, 2016
Detroit Lions wide receiver Anquan Boldin headed to Washington, D.C. on Tuesday to discuss police brutality and issues related to race with members of Congress, according to ESPN. The trip included a meeting with Speaker of the House Paul Ryan.
Boldin invited his teammate, safety Glover Quin, as well as Philadelphia Eagles safety Malcolm Jenkins, Cleveland Browns wide receiver Andrew Hawkins, and Browns quarterback Josh McCown. Boldin chose these players because they are "all guys who are well-respected in the league and who have the same goal as myself," according to ESPN's Jim Trotter.
Lifers the movie approves NFL players crossing the line and getting into the White House especially to see Paul Ryan. Lifers wants to speak to Anquan Boldin and learn from their methods. so Lifers the movie will be seen and make our Statement heard before we lose are Democrats in office and Obama can Grant Clemency to all Plant Prisoners before leaving office or on his last day. Please President Obama Grant Clemency to all  Plant Prisoners and Nonviolent Criminals. Lifers The Movie approves this message.